Wed., Jan. 22, 2014, 3:38 p.m.
Tough On Wolves, Not Much Else
Idaho's 105 legislators are back in their comfortable seats under the capitol dome in Boise, intent on carrying out the state's important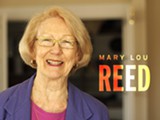 and urgent business. Well, maybe not so important. And maybe not so urgent. And maybe not even so comfortable. This year, you see, is an election year, and concern for primary elections trumps most everything for the Republicans, who are in charge. For chomping at the bit back in the legislators' home districts are even more conservative candidates, eager to run against any RINO (Republican In Name Only) who shows a weakness for cooperating with the moderate middle in order to get things done/Mary Lou Reed, Inlander. More here.
Question: Does Mary Lou offer a good explanation why Idaho's skittish GOP legislative leaders are concerned about wolves & the color of school buses but thread lightly around other controversies?
---
---