Fri., Jan. 24, 2014, 8:25 a.m.
Bell: Education Faces Slow Road Back
Idaho's schools, hard-hit by budget cuts during years of economic downturn, would see a 5.1 percent boost in funding next year under a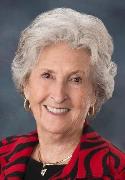 budget plan pitched to lawmakers Thursday by state schools chief Tom Luna. Luna's proposed $66.9 million increase for schools is well above the 2.9 percent, $37 million increase Gov. Butch Otter has recommended. And unlike Otter, Luna calls for modest raises for teachers next year; Otter recommended none. "He laid out a blueprint that will give us something to work with," said Sen. Dean Cameron, R-Rupert, co-chairman of the Legislature's joint budget committee. Said Rep. Maxine Bell, R-Jerome, the House co-chair of the panel, "It's a slow road back"/Betsy Russell, SR. More here.
Question: Do you think Idaho political leaders are committed to proper funding of education over the long haul?
---
---