FRIDAY, JAN. 24, 2014, 8:49 A.M.
IFF: Eliminate One Tax Or The Other
If Idaho lawmakers want to do something really bold and useful this legislative session, I have two suggestions. One of these is doable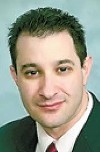 this legislative session, depending on how lawmakers proceed. Option one: Eliminate the tax on groceries. Eliminating the sales tax on groceries would save Idahoans somewhere around $170 million a year. This sounds like pretty tough and, perhaps, insurmountable public policy to put in place. But not when you consider that Idaho's goofy little grocery tax credit—intended to refund Idahoans' payment of sales tax for groceries—already has a $130 million annual price tag. ... A better approach is Option Two: This would be to eliminate the state's corporate income tax. I've done the math and if state lawmakers reject the governor's plan to dump extra money into budget reserve accounts and new special projects and they keep spending increases to within 2-3 percent, they can get this done/Wayne Hoffman, Idaho Freedom Foundation. More here.
Question: I half agree with Hoffman here. Idaho should be ashamed of itself for taxing an essential like food. If they dump the grocery tax credit, legislators should eliminate tax on food altogether. Thoughts?
---
---