Mon., Jan. 27, 2014, 8:37 a.m.
Hall: A Smart Kid's Lot Is Bittersweet
One night some years ago, I was driving across the Northwest listening to the Grand Ole Opry on the radio when a new country music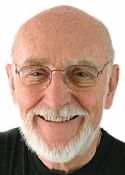 talent ambled out on that legendary stage for the first time. He promptly sang his socks off and wowed the crowd. As the cheers and prolonged applause wound down, one of the seasoned stars of that venue could be heard to say, "Enjoy this moment while you can because you will remember it for the rest of your life." "I just wish my dad and mom were still alive to enjoy this," the singer replied in wistful words. I didn't catch his name, but I've never forgotten what he said as I drove through a night sky as dark as death but dappled with stars as bright as a melancholy man's yearning for his parents' approval.I wonder if there is anything in life more bittersweet than triumphing in a way that would have thrilled your mom and dad if they had only lived to see the day. Many a parent has exited too soon, costing a child the parental approval he had most hoped to hear/Bill Hall, Lewiston Tribune. More here.
Question: Did your parents live to see you accomplish something significant?
---
---