Mon., Jan. 27, 2014, 11:29 a.m.
Vito: Nothing But Rumors
After two weeks of educating themselves on the upcoming issues, codifying rules and regulations and chasing down political rumors,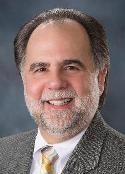 North Idaho lawmakers say they are ready to get down to business when the legislature reconvenes on Monday. Six state legislators held a town hall meeting on Saturday at the American Legion Post 143 in Post Falls. The event, sponsored by the Kootenai County Republican Central Committee, drew about 60 people who were interested in hearing where the lawmakers stand on the issues. "This session is eerily similar to last year's session and I want to point out some of the concerns I have," said Rep. Vito Barbieri, R-Dalton Gardens, pictured. "It is complete with rumors. Beginning this week we had the rumor that there are a group of freshmen working with the chairman of the Health and Welfare Committee to bring back that second step to the Obamacare mandate, which is the Medicaid expansion - just rumors, just rumors"/Jeff Selle, Coeur d'Alene Press. More here.
DFO: Appears that no tasteless President Obama jokes were told at this year's first legislative meeting in Post Falls. P'haps the hubbub that occurred at last year's legislative meeting was a learning moment for local GOP politicians?
---
---