Tue., Jan. 28, 2014, 1:35 p.m.
GOP Wannabe Was Constitutionalist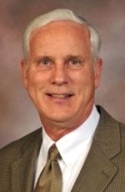 Until recently, Republican state superintendent candidate John Eynon was secretary of the state's Constitution Party. He left the third party shortly before filing paperwork to run on the GOP ticket. Eynon's campaign manager downplays the maneuvering — describing Eynon as a 40-year Republican who left the GOP for about 12 to 18 months. But the acting chairman of the Constitution Party calls Eynon's moves "mercurial," and says Eynon had indicated he would run on the Constitution Party ticket as recently as Jan. 9/Kevin Richert, IdahoED NEWS. More here.
Question: Can you trust someone to be a true Republican if he'd recently been secretary of the Idaho Constitution Party?
---
---