Thu., Jan. 30, 2014, 1:19 p.m.
Herb: Tired Of My Party's Radicals
It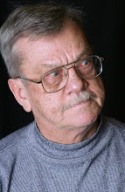 is a given that very few extremists realize that they in fact are out of the main stream. As a moderate Republican that actually have a few friends that are Democrats, I have observed many in the past months that fit the term extreme on both ends of the political spectrum. I'm probably a little to the right of center, since I observe more wackos on the far left than the right. But then maybe they like the lonely Jackass in the field bray louder than those in the majority. Having said that, I am deeply offended by those in my own party that bring shame and disbelief to the average voter/Herb Huseland, Bay Views. More here.
Agree/disagree?
---
---