Fri., Jan. 31, 2014, 11:33 a.m.
DFO: What's Handeen's End Game?
I've been trying to figure out what's Bjorn Handeen's game? He's a very nice guy. But his former ties to the Constitutionalist Party in the Great Lakes area and rightwing politics are known. That might explain why "moderate Republicans" (who were conservatives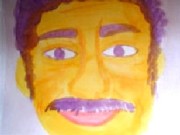 before the local Tea Party hijacked the name) didn't break the doors down to attend Handeen's first Precinct 52 Republican luncheon Thursday. Handeen says he wants to be a force in mending the dysfunctional local Republican Party. But he scheduled his first luncheon at the exact time the Reagan Republicans were holding their weekly luncheon across town. He wasn't exactly holding out an olive branch there. It is also curious that county GOP Chairman Neil Oliver elected to give his State of the local Republican Party address at Handeen's luncheon rather than the longer established Reagan Republican one -- or even at the Central Committee. Appears that Oliver has picked sides in the GOP Lunch war. From the Cheap Seats, I view this as an attempt by Handeen & Co. to soften their hardline message and become mainstream locally. For all the huffing and puffing, the Tea Party hasn't succeeded in winning many elected positions, beyond those in the Central Committee. The carefully orchestrated appointment of Jim Brannon to the vacant county clerk post was the largest feather in the Tea Party hat to date. The Reagan Republicans have stumbled badly in their attempt to inject partisan politics into nonpartisan races in Coeur d'Alene. However, they support, to some extent, better candidates than the hardline United Conservatives of North Idaho. Handeen helped strategize the overthrow of the GOP Central Committee. He's an organizer. Non-Tea Party Republicans should be wary of his end game. On the other hand, he has done me one very important solid. I live in his precinct. But I can never remember what the precinct number is ... until now/DFO.
---
---