FRIDAY, JAN. 31, 2014, 8:17 A.M.
McMorris Rodgers Glosses Over Facts
Everyone knew there would be a Bette from Spokane. If not a Bette, then a Bob or a Brenda or a Bubba or a Buck. And everyone knew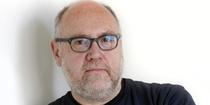 that Bette from Spokane would be drawn out by Rep. Cathy McMorris Rodgers, as she rebutted the State of the Union address, to illustrate a point. It is a fine and useful technique, in speechmaking and in journalism, to "put a face" on general issues. To find the illustrative case. The human example. An interesting question preceding McMorris Rodgers' moment in the spotlight was: How would she bring Spokane – how would she bring us – into it? In this case, she used Bette from Spokane in an attempt to illustrate the point that Obamacare is ruining people's lives. But what it really illustrated is McMorris Rodgers' loose allegiance to facts when it comes to Obamacare/Shawn Vestal, SR. More here.
Question: Does the tempest re: "Bette from Spokane" diminish your view of the rebuttal speech that Cathy McMorris Rodgers gave after President Obama's State of the Union?
---
---