Tue., July 1, 2014, 8:44 a.m.
Hillary's (Rich) Folks Just Like Us
"Dead broke?" As Inego Montoya memorably phrased it: "You keep using that word. I don't think that word means what you think it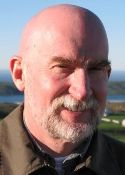 means." But "dead broke" was how Hillary Clinton described herself as to ABC News anchor Diane Sawyer during an interview ironically hosted in Clinton's $5 million Washington, D.C., mansion. Later, she told the British newspaper Guardian that she and her husband "weren't truly well off." Of course not. Their net worth is only about $100 million. Making rent must be quite a struggle. Besides, they had filled their money bin "through dint of hard work," as she phrased it. Of course it's hard work. Why, just recently she had to hire a ghostwriter for a tiny fraction of her $14 million book advance. That book, by the way, is selling at a pace that is just a fraction of that set by Sarah Palin's memoirs a few years ago/Michael Costello, Lewiston Tribune. More here.
Question: Columnist Costello's point is that possible 2016 presidential candidate Hillary Clinton tries to pretend that she's common folk like the rest of us when she's extremely well off. Which national politician do you think most feels our pain?
---
---