Wed., July 2, 2014, 5:06 p.m.
Judge Returns Samuel To Adult Jail
Where do you put a 14-year-old boy accused of murdering his father and younger brother? Not among other juvenile offenders, a Kootenai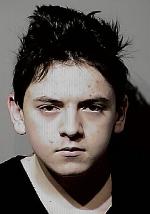 County judge said today. First District Judge Benjamin Simpson said he can't in good conscience keep Eldon Gale Samuel III in the county's juvenile detention center, where the boy has spent the past six weeks and is in the company of other boys for part of each day. Simpson ordered that Samuel be moved back to the adult jail, where the young defendant – charged as an adult – spent the first two months following his March 24 arrest. There, he must be isolated from other adult inmates – a necessity that has proven a logistical nuisance for the jail staff. In a hearing this morning, Samuel's public defender, John Adams, asked the judge to keep the boy in juvenile detention. "It's humane, it's reasonable," Adams said/Scott Maben, SR. More here.
Question: Do you agree/disagree that Eldon Gale Samuel III should be in adult jail rather than mixing with other youngsters at the juvenile detention center?
---
---