Mon., July 7, 2014, 8:51 a.m.
Hall: Rooster Vs Loud Male Dogs
I recently read another one of those infuriating newspaper articles about communities that have allowed clucking hens to live inside cities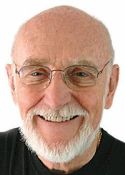 while excluding crowing roosters. That's because roosters allegedly crow noxiously early in the morning, disturbing sleeping citizens. But crowing is a distinction not equally applied. For instance, male dogs (and female dogs) bark early in the morning, late at night and all day long. Nobody suggests banning male or female dogs from a city. It is at this point that I might mention members of Congress also crow a lot, but that includes female members. So asking male and female members of Congress to put a cork in it is even-handed. Consequently, what's with this discrimination against male chickens?/Bill Hall, Lewiston Tribune. More here.
Question: Would you rather be awakened at 5 in the morning by a rooster crowing or a dog barking?
---
---