Mon., July 7, 2014, 8:41 a.m.
In Praise Of Public Toilets In Stores
On behalf of all of the middle-aged women living in this part of the country, I just want to thank the Nez Perce Tribe and the Idaho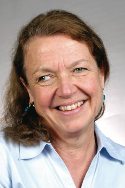 Transportation Department for putting in that public bathroom at the top of Winchester hill. That little potty/convenience store stop has saved many a woman, me included, from risking public embarrassment and possible criminal prosecution for stopping in the middle of the highway to do our business. It's happened before. It's a long trip between Grangeville and Lewiston, and until the new Nez Perce Express was remodeled and opened a couple of months ago there were times I was so desperate I careened off the highway at top speed and squatted in the bushes.Not a very dignified thing for a grown person to admit to, but a woman's gotta do what a woman's gotta do. And there aren't many of us past childbearing years who still have the marathon bladders we had 20 years ago/Kathy Hedberg, Lewiston Tribune. More here.
Question: Do you have the same appreciation as Kathy Hedberg does re: public restrooms in stores?
---
---