Tue., July 8, 2014, 9:04 a.m.
Costello: Proceeding On PC Treadmill
I don't believe that America requires further infantilization. Recently this paper asked its readers whether or not the word "Redskins"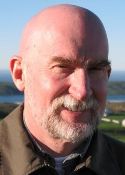 should be banned in reference to the National Football League team that plays its home games in Hyattsville, Md. The answer should be: no. The Seattle Times has already banned the word. Recently, as MSNBC prepared to air a story about the U.S. Patent Office's removal of the Redskins' trademark, it warned its viewers that the onscreen talent would actually have to enunciate the awful word in order to actually report the story. Perhaps MSNBC should consider posting a warning before each program. "TV IMA: Warning. This program is intended for immature audiences only." What would we replace it with when discussing the debate over the appropriateness of the Redskins football team? The R-word? Actually, that has already happened - in an op-ed column in the Washington Post. But, we'll get to that later/Michael Costello, Lewiston Tribune. More here.
Question: Do you consider yourself politically correct?
---
---