Tue., July 8, 2014, 2:24 p.m.
Malloy: No Going Back For UI Football
University of Idaho officials, from the president on down, have made it clear that the Vandal football program is about making money.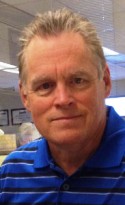 Going "back" to the Big Sky Conference is OK for other sports, but not for football. "The financial consequences make it not very attractive," Idaho's new president, Chuck Staben, said in a recent article by the Idaho Statesman's Brian Murphy. Athletic Director Rob Spear said in the same article that returning to the Big Sky level (Football Championship Subdivision) would result in Idaho cutting other sports. Idaho has 975,000 good reasons for opening this year's season at Florida, which speaks more about the intelligence of Florida than Idaho/Chuck Malloy, Ridenbaugh Press. More here.
Question: I understand the financial reasons why UI should stay in the top football division. It'll be interesting to see how well the Vandals do against mid-level top division teams. Mebbe somewhere down the line there will be an opening in the Mountain West. I'm glad to see other sports return to the Big Sky, especially men's basketball. Thoughts?
---
---