Thu., July 10, 2014, 8:46 a.m.
Stapilus: Evans Earned Respect
For a while after he became governor in 1977, John V. Evans became known among some Idaho political writers as the Rodney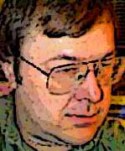 Dangerfield of governors: He couldn't get no respect – and that was the headline of a column at the time. Anecdotes flew around. He was the lieutenant governor who put gas in his car tank, forgot his wallet at home, and promised the attendant he would run right back and get it and pay. Not good enough: The lieutenant governor had to leave his watch as collateral. (Evans had a good enough sense of humor that none of this seemed to bother him.) As governor, there was an optics issue too. He took the office not by election but by elevation, after the charismatic Cecil Andrus had been named interior secretary. Evans had a lot to live up to, and he lacked Andrus' magnetism. But by the time of Evans' passing this week, perspectives changed – a lot. He gets a good deal of respect now and for good reason/Randy Stapilus, Ridenbaugh Press. More here.
Thoughts?
---
---