TUESDAY, JULY 15, 2014, 2:38 P.M.
Avista To Keep Same Idaho Rate
Avista Utilities has reached a settlement to keep its base rates for Idaho customers unchanged through the end of 2015. The settlement,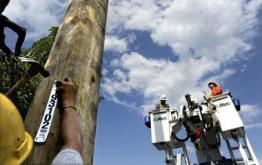 which still requires approval by the Idaho Public Utilities Commission, was worked out after Avista announced in March that it would seek a rate hike for its electric and natural gas customers in Idaho. After informal talks, the Spokane-based utility proposed a one-year extension of the rate plan. As part of the settlement, Avista agreed not to file a general rate case before May 31, 2015, for higher rates that would become effective on or after Jan. 1, 2016/Becky Kramer, SR. More here. (SR file photo)
Question: Anyone want to sing praises of Avista for keeping Idaho base rate the same for next 24 months?
---
---