Wed., July 16, 2014, 1:12 p.m.
Mom's Surveillance Fight Gets Boost
The Electronic Frontier Foundation, the American Civil Liberties Union and the American Civil Liberties Union of Idaho have joined Anna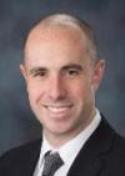 Smith's legal team in her challenge of the government's bulk collection of the telephone records. Smith, an emergency neonatal nurse and pregnant mother of two, filed her suit against President Barack Obama and several U.S. intelligence agencies shortly after the government confirmed revelations that the National Security Agency was conducting bulk collection of telephone records under a section of the Patriot Act. Smith, a customer of Verizon wireless, one of the companies that was ordered to disclose records to the NSA, argued the program violated her First and Fourth Amendment rights by collecting a wealth of detail about her personal and professional associations. "When I found out that the NSA was collecting records of my phone calls, I was shocked," said Smith, who is represented by her husband, Coeur d'Alene attorney Peter J. Smith, and Idaho state Rep. Luke Malek, of Coeur d'Alene/David Cole, Coeur d'Alene Press. More here.
Question: Glad to see Rep. Luke Malek involved in this. Thoughts?
---
---