Wed., July 16, 2014, 9:48 a.m.
Is Spokane Driving Crooks To Idaho?
Certain crimes like theft and burglaries are on the rise in the Idaho panhandle and the Kootenai County sheriff thinks the people behind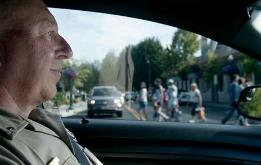 some of those crimes are making a run across the border from Spokane to commit crimes. The Idaho State Police reports that last year North Idaho posted a crime victim rate of 6,300 people for every 100,000 residents, more burglaries and thefts than were reported in more densely populated Boise. The migration of crime across the state line started about a dozen years ago when Spokane made it harder for thieves to pawn their stolen goods, but these days North Idaho just represents a new and fertile hunting ground for crooks who don't mind doing a little commuting. ... The sheriff estimates at any given time, 20 to 30 percent of the inmates inside his jail are not from Kootenai County but rather people who have previous arrests in place like Spokane/Jeff Humphrey, KXLY. More here. (SR file photo, of Sheriff Ben Wolfinger)
Question: Is Spokane County a good/bad influence on Kootenai County?
---
---