Thu., July 17, 2014, 11:50 a.m.
Former Solon To Lead Parks & Rec
Current Idaho state tax commissioner and former state Sen. David Langhorst, D-Boise, has been named the new director of the Idaho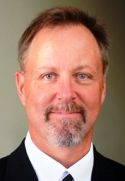 Department of Parks and Recreation. Charles Correll, state parks board chairman, said, "The Board selected David Langhorst based on his experience, management skills, and proven ability to lead through times of change. He also has a strong desire to ensure access to Idaho's many outdoor parks and recreational opportunities for future generations." Langhorst will start Aug. 4, replacing Nancy Merrill, who has served as director since 2009. Idaho has 30 state parks, in addition to numerous recreational programs and trails/Betsy Russell, Eye on Boise. More here.
Question: What? A Democrat named to oversee a significant Idaho state department. Is that constitutional?
---
---