Fri., July 18, 2014, 8:57 a.m.
David: Cop Haters Out In Force
David (RE: Dog shooting attracts nasty remarks): there is a movement afoot to hate all government, police agencies, etc. It is all right to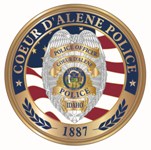 love the soldiers, except those from Viet Nam of course. Most of the people calling for the police officer to be shot or physically harmed suffer from too many anti-government movies and magazines. Most are not law enforcement and have absolutely no idea of what the officer went through. The officer may be held accountable and if that is what the investigation shows, fine.
Question: Do you think some of the more heated reaction to the police shooting of a 2YO black lab coming from people who oppose police and government?
---
---