Tue., July 22, 2014, 8:18 a.m.
Conserve Tax Dollars, Not Trees
I got a case of government heartburn when the Spokane City Council voted 6-0 Monday night to start buying only recycled paper.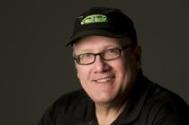 Especially since doing so will cost nearly six grand more a year than the city pays now for politically incorrect old-paper paper. The council members call this going green. To me it's a typical waste of greenbacks. One of the chronic problems with government is that too many of the do-gooders we elect believe that the money they're spending is theirs, not ours. Aw, sure, $5,900 is but a droplet in the city's budget ocean. Unless you take it to the food bank, that is, where that much scratch buys nearly 18 tons of food. Government has bigger appetites/Doug Clark, SR. More here.
Question: Do you agree/disagree with columnist Clark that Spokane City Council is wasting money trying to do good?
---
---