Tue., July 22, 2014, 10:20 a.m.
Ed Board: Guv Passes Over Goedde
Among those Gov. Butch Otter passed over for the two recent state Board of Education openings, to whom he appointed David Hill and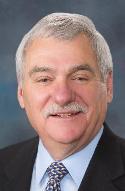 Debbie Critchfield: Outgoing Senate Education Chairman John Goedde, R-Coeur d'Alene; former Sen. Melinda Smyser, R-Parma; Trudy Anderson, a retired associate vice president from the University of Idaho; and more. Idaho Education News reporter Kevin Richert writes today about the selection process, including what both Hill, a former top official at the Idaho National Laboratory, and Critchfield, a board member and current public information officer for the Cassia County School District, said in their applications. You can read his full report here/Betsy Russell, Eye on Boise.
Question: Seems to me that Senate Education Board Chairman John Goedde would have been a swell pick for the Idaho Board of Education. Do you suppose his loss to Mary Souza in the GOPrimary indicates that his star has fallen?
---
---