Tue., July 22, 2014, 9:05 a.m.
Hall: Here Come The Women Pastors
If strong, warm-hearted women frighten you, then I regret calling your attention to the many churches now dominated by female preachers.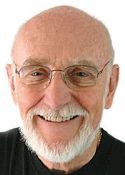 A would-be manly man just doesn't have a place to hide any more, except perhaps as part of an all-guy hunting trip. Women preachers on public display in a church may scare such men every bit as much as suddenly finding a woman on a hunting trip. Sharing the woods with a female hunter can crowd such men pretty hard, especially if she's a good shot. So most such men leave the ladies at home when they go out in the woods. After all, somebody has to stay home and nurse the baby. Frankly, church congregations that still fear female preachers are stuck in some kind of time warp. And excluding women from church management is pretty strange this late in the religion game. After all, our modern world is full of female doctors, lawyers, professors, writers and, thank the lord, bowlers. So what's with all this shrinking from girl preachers?/Bill Hall, Lewiston Tribune. More here.
Question: Does it matter to you whether your pastor is male or female?
---
---