Wed., July 23, 2014, 10:49 a.m.
Adams Targets Open-Container Law
Two city council members lobbied in July to discontinue the open-container law in Coeur d'Alene. They said there is currently not enough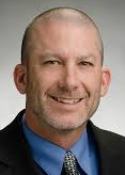 support from the rest of the council to modify the law, but hope that will change in the future. Park visitor Todd Fencl said an ice-cold beer was the only thing missing from his barbecue Tuesday in McEuen Park. "You have a big family reunion, you would want beer. Wouldn't you?" he said. "If they're going to build a nice park; they should have an area for that." Coeur d'Alene City Council member Steve Adams brought the issue to the table after a local company asked for permission to serve beer during so-called,"bike-bus" pub crawls. "I don't think we should be telling consenting adults where they can have a drink," Adams said. "If you go to the park right now and there's folks down there with plastic cups, they probably have alcohol in the cups"/KREM2. More here.
Question: The last thing I want at City Park or McEuen Field is some drunk pounding beers at a family picnic and getting more and more obnoxious as s/he does. It's bad enough to have dogs off-leash in the park (and Tubbs Hill). Anyone?
---
---