Mon., July 28, 2014, 8:56 a.m.
Costello: Obama Keeps Cash Flowing
Not so many years ago, we were told that if we surrendered liberty for security, then the terrorists would have won. But times have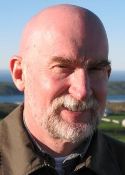 changed. Now we have to ponder, if President Obama were to arrest his political fundraising and attend to his responsibilities, would that mean that the terrorists have won? I cannot recall a single president in my life who dedicated his office so completely to raising money. Bill Clinton built a strong resume as a passionate fundraiser, even going so far as to rent out White House bedrooms and pimp himself as a host for "coffee klatches," but he took time out now and then to be president. But Barack Hussein Obama lets nothing stand between himself and his fundraising. On the day that Russian surrogates shot down Malaysian Airlines flight MH17, killing nearly 300 innocents, Obama could only find 38 seconds in his schedule to bloodlessly mention "terrible tragedy," before boarding Air Force One and flying off to two fundraisers/Michael Costello, Lewiston Tribune. More here.
Question: Do you think President Obama is too interested in fund-raising?
---
---