Mon., July 28, 2014, 3:04 p.m.
Hall: A Match Made In Computers
One day years ago, a young woman I worked with reported she had found a computer website where strangers could sort of meet each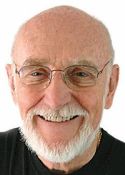 other and strike up online conversations. It virtually amounted to dating. The website found people out there in the electronic night and gave them a chance to discover like-minded potential mates. But that was a little tricky. That was mostly before matchmaking companies, who have some safeguards in place, pretty much took control of the process. So you throw your hook out there into millions of people of the opposite gender trying to catch a likable, lovable counterpart. And now such websites include matchmakers for gay people and matchmaking specifically for Christians, among others. But it's a little bit tricky, even with posted photos. For all you know the picture is bogus and you are chatting with Bigfoot, although it could be a charming Bigfoot/Bill Hall, Lewiston Tribune. More here.
Question: If you found yourself single again, for whatever reason, would you try online dating?
---
---