Tue., July 29, 2014, 2:05 p.m.
Fort Boise: Idaho's Loss, Raul's Gain
Midday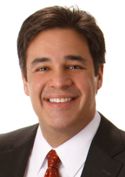 bombshell from ID-01 Congressman Raúl Labrador's office, longtime Idaho Statesman political reporter Dan Popkey is his new press secretary. And probably needless to say, Popkey's resignation from the Statesman is effective immediately, which is a shame, because we could use his skill at political analysis to help us sort this out. Local heads are exploding across the political spectrum, not least from those who insisted that Popkey was "an ultra-biased Liberal" or "self-described flaming Democrat from California" (which I missed) or "radical far far far left socialist/communist." (The first two of those were sincere comments, the last one not so much, I think.) Popkey's put in three decades at the Statesman, and I could hardly begrudge anyone from jumping ship after that, especially when the ship is listing rather suspiciously/Fort Boise. More here.
Question (for the uber-cons out there): Isn't Popkey suppose to be a radical far far far left socialist/communist"? How does this hiring by Teapublican Congressman Raul Labrador line up with that depiction?
---
---