Wed., July 30, 2014, 8:49 a.m.
Demo Stransky Challenges Barbieri
The Democrat challenger to Republican incumbent Vito Barbieri, District 2A Representative, said the two candidates couldn't be any more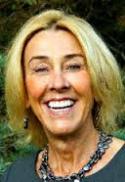 different. Cheryl Stransky (pictured) has lived in northern Idaho for 37 years, raised two children and recently retired from 33 years working as a school counselor. She said she decided to run not because she was interested in politics but because she was interested in helping her community. Ms. Stransky said she is unimpressed with Mr. Barbieri's representation. "His representation of our district is radically opposed to anything I felt comfortable with," she said. "My opponent has lived in Coeur d'Alene for less than 10 years, so I feel like my investment in the community is more solid and I have a better understanding of the people's wants and needs." She criticizes that Mr. Barbieri fails to follow the wishes of the people that he represents/Mary Orr, St. Maries Gazette-Record. More here.
Question: Do you think House District 2 (northern Kootenai County) is as radical as state Rep. Vito Barbieri?
---
---