Wed., July 30, 2014, 1:02 p.m.
Gene: Why I Jumped To PR
Gene Fadness (RE: Popkey's financial future better -- DFO): After 25 years as both an editor and a reporter in Nebraska and Idaho, I jumped ship back in 2001 to become the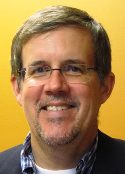 public information officer for a state agency. I was making decent pay near the end, but had no retirement plan to speak of. Newsrooms were already starting to lay off staff, work hours were increasing and, in my view, newspapers were moving away from in-depth reporting to becoming a print version of TV and radio. Hard-hitting, longer stories were being pushed aside to allow more room for large pictures and graphics in order to get younger readers who seemed to more interested in being entertained than informed. It used to be that newspapers couldn't compete with radio and TV for immediacy, so our niche was more detail and time to check more sources and provide in-depth coverage. With online reporting, the pressure is on to be quicker and be juicier. The result is shorter, quicker reporting and not as careful editing for both accuracy and balance. There are parts of journalism I really miss, but I don't think today's newspaper would take me even if I wanted to go back. I'm too old-school.
Thoughts?
---
---