Adler: Why Did Popkey Jump?
Talk about role reversal. For the past 30 years, Dan Popkey, the widely admired, prize-winning political reporter for the Idaho Statesman,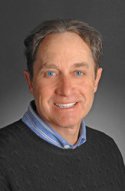 who often led coverage of some of the state's biggest political stories, suddenly found himself the subject of one when he announced his resignation from the Statesman to become press secretary for Rep. Raul Labrador, R-Idaho. The news caught so many by surprise that, for a least a moment, it overshadowed the story of who would lead the Idaho Republican Party, the GOP's version of "Who's on First?" Popkey is not the first reporter who has exchanged a press pass and the job of asking questions for the job of answering questions. Career changes are often the function of complex reasons, but readers will be left to wonder at his reasoning/David Adler, director, BSU Andrus Center for Public Policy. More here. (Photo: Andrus Cener for Public Policy)
Question: Are you surprised that this story has overshadowed the leadership struggle of the Idaho GOP?
---
---