Thu., July 31, 2014, 11:37 a.m.
IFF: Idaho's In An Awkward Spot
A federal appeals court ruling issued last week puts Idaho in a bit of an awkward spot when it comes to the state insurance exchange that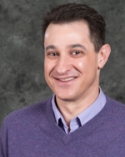 the Legislature and Gov. Butch Otter opted to create in 2013. If the ruling stands on appeal at the U.S. Supreme Court, Idaho's insurance exchange will become the catalyst for enforcing the Obamacare individual and employer mandates and related taxes. The exchange will also be the vehicle for running a fairly new entitlement program costing millions of dollars. In other words, had lawmakers not enacted an insurance exchange, the best guard against Obamacare would have been refusal to go along with Obamacare/Wayne Hoffman, Idaho Freedom Foundation. More here.
Question: Do you still think the Idaho health exchange was a good idea?
---
---