Mon., June 16, 2014, 9:10 a.m.
Hedberg: Time To Close Vacay Gap
Have you read those statistics that show U.S. workers have the fewest paid vacation days of all the developed countries in the world,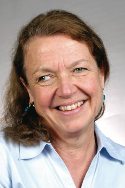 compared to Europeans, who laze around the pool and get paid for it almost as much as they're on the job? According to the Center for Economic Policy and Research, the average private-sector U.S. worker receives 16 paid vacation days and holidays a year. One in four Americans does not have a single paid day off, the center reports, and there is no legal requirement for employers to provide any paid vacation. Austria, on the other hand, has a legal minimum of 22 paid vacation days and 13 paid holidays each year. Workers in France and Germany have at least a month of paid vacation each year, in addition to paid state holidays/Kathy Hedberg, Lewiston Tribune. More here.
Question: How many paid vacation and holidays do you have per year?
---
---