Mon., June 16, 2014, 8:56 a.m.
Samuel Admits Hatred For Brother
Eldon Gale Samuel III blamed his family's troubles on his younger brother's autism, saying the stress of having a disabled child was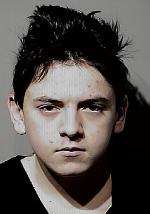 responsible for his dad's addiction to painkillers and his mother's decision to leave the family, according to information disclosed Friday in court. "Eldon, when asked why he did what he did, said 'If he wasn't there … we'd be a happy family,' " said Magistrate Judge Barry Watson. The 14-year-old is accused of killing his father, Eldon Samuel Jr., 46, and his brother, Jonathan Samuel, 13, on March 24 inside an emergency housing unit in Coeur d'Alene owned by St. Vincent de Paul. Samuel initially was charged with first-degree murder in the deaths of his father and brother. However, Watson said he was changing the charge to second-degree murder in the death of the father, whom Samuel accused of beating him when he was on medication and threatening to kill him, the judge said/Becky Kramer, SR. More here.
Thoughts?
---
---