Mon., June 16, 2014, 2:14 p.m.
Souza: A Great Time Was Had By Me
While many are wringing their hands re: the Idaho GOP's "Mess in Moscow" convention, GOP Senate nominee Mary Souza was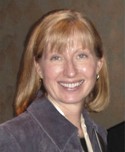 exhilarated by the process. In her recent newsletter, Souza writes: "But the worst part, in my opinion, is that the party is being divided by people who don't want to play the game honestly. They are using sly methods to try to get their way. And the much-touted 'party unity' still remains a hollow cry. Until everyone starts behaving like responsible adults and stops trying to game the system, party 'unity' will be unattainable. All in all, though, my first convention experience was very positive, in spite of the controversies." Full newsletter here.
Question: How will the Idaho GOP spin the convention to make it look better than it was?
---
---