Mon., June 16, 2014, 8:14 a.m.
Vestal: Gundamentalists Lack Decency
Scads of school shootings since Newtown, and you would have to say the winners, in terms of public policy, are the gundamentalists.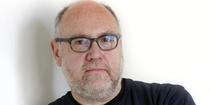 Seemingly every other day, someone is shot dead in their school, and somehow the upper hand, legislatively, lies with those who see the only solution as more guns, faster access, weaker background checks, rifles in grocery stores … Shooting after sick shooting, followed by the inevitable national shrug. Whoops. Very regrettable. If only. The worst of the gundamentalists have now lost all sense of decency; they are unembarrassable. You see this in the proud defiance of the open-carry boys in Texas, walking into hardware stores with rifles strapped to their backs and two lonely ideas in their heads. You see it in Joe the Plumber's willingness to declare in the days after shooting at the University of California, Santa Barbara, that "your dead kids don't trump my constitutional rights"/Shawn Vestal, SR. More here.
Question: Do you know a gundamentalist?
---
---