Tue., June 17, 2014, 3:59 p.m.
CdA Building Near Pre-recession Level
Commercial and residential building trends in Coeur d'Alene continue to strengthen with permit and valuation levels rivaling pre-recession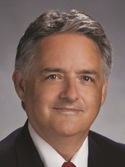 numbers posted in 2006 and 2007. Addressing the Coeur d'Alene Association of Realtors on Tuesday, Coeur d'Alene Mayor Steve Widmyer said the residential and commercial building markets are picking up steam with strong numbers anticipated for the current year. "We are anticipating the total valuations in 2014 to be back at the 2006 and 2007 levels with single, multi-family, and commercial construction being strong," Widmyer told the large gathering of Realtors/Keith Erickson, Coeur d'Alene Today. More here.
Question: Is it time to sing, "Happy Days are hear again"?
---
---