Tue., June 17, 2014, 8:31 a.m.
Samuel Transcript To Be Unsealed
An Idaho District Court judge has unsealed the transcript of a hearing for a 14-year-old accused of killing his father and brother, saying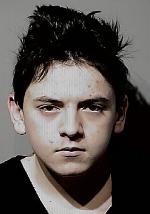 open court proceedings are the bedrock of the American justice system. Monday's decision by Judge Richard Christensen will allow eventual public access to the evidence portion of the preliminary hearing for Eldon Gale Samuel III, who is charged with first-degree murder in the death of Jonathan Samuel, 13, and second-degree murder in the death of Eldon Samuel Jr., 46. The shootings occurred March 24 in an emergency housing unit in Coeur d'Alene owned by St. Vincent de Paul. Local TV station KHQ had challenged a decision by Magistrate Judge Clark Peterson to close last week's hearing at the request of the public defenders office, which is representing Samuel/Becky Kramer, SR. More here.
Question: Do you agree/disagree with this decision?
---
---