Thu., June 19, 2014, 11:11 a.m.
DFO: HBO Still Dedicated To Vision
I'm continuing to process the Idaho GOP convention "Mess in Moscow" that occurred while I was on vacation. Seems to me that the state GOP is every bit as messed up as the Kootenai County GOP. The Teapublicans either control or heavily influence both. Which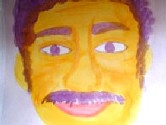 isn't a good thing for those of us in the vast middle of the political spectrum in this county and state. Further complicating the problem is the fact that Kootenai County is likely to send 8 of 9 individuals to the 2015 Legislature who have strong, local Tea Party/Libertarian backing. I don't think former RecallCDA organizers Rep. Kathy Sims and Mary Souza to be the people's choice to represent Coeur d'Alene in the Idaho Legislature. Yet they won their voter-depressed GOPrimary elections and are ready to push their agendas if they survive the general election. Souza is unopposed for the state Senate seat now held by Sen. John Goedde, R-CdA. What's this all mean at Huckleberries? This blog will continue to push for lawmakers, council members, school trustees, etc., who have a vision to improve the greater Coeur d'Alene area, without respect to party affiliation. Coeur d'Alene remains a beacon of visionary government in an area of anti-government fervor. Huckleberries will continue to support civic leaders who back important projects like the Education Corridor and 4 Corners makeover and oppose noisy ideologues who waste time and public money pushing unconstitutional concepts like nullification and state takeover of public lands. We owe it to future generations to continue to move ahead despite the organized effort by the Far Right to shut things down/DFO.
---
---