Thu., June 19, 2014, 8:59 a.m.
Trib: Another Hit From Idaho GOP
Marty Trillhaase/Lewiston Tribune provides his analysis of the Idaho GOP "Mess in Moscow" in an editorial today, concluding: "What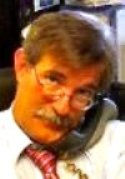 unfolded Saturday was worthy of Gore Vidal - although even Vidal could not have created a credible piece of political fiction based on the bizarre protests, snubs, catcalls and procedural challenges that followed. In the end, they ran out the clock and the delegates shut down the whole affair. No platform. No resolutions. No election of new officers. No bridging the right and center-right toward the greater goal of defeating Democrats in November. There's no need. As long as Idaho Democrats remain an endangered species, Idaho Republicans are free to engage in their greatest joy -- cannabalizing each other. And it's only June, folks." Full editorial here.
Question: What do you think the Idaho GOP will do for an encore this year?
---
---