Fri., June 20, 2014, 1:13 p.m.
DFO: We Benefit More Than Visitors
Yesterday, someone commented here cynically that s/he appreciates all the money Coeur d'Alene has spent making the waterfront and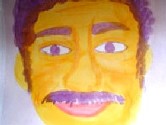 western entrance to the city more attractive -- to visitors. I've heard that comment several times. It's simply not true. Yes, the urban renewal and McEuen Field upgrade will make Coeur d'Alene into a greater attraction for visitors and tourists. But the residents of the greater Coeur d'Alene area benefit from all the money poured into the various upgrades to the Lake City because -- (drum roll, puh-LEEZ) we live here 24/7/365. The visitors descend around Memorial Day and promptly leave when the school bells chime in the fall. We locals get to enjoy the waterfront (although it may be a little more crowded than we like) all summer long. In the should seasons, especially our fine autumns, we have the waterfront largely to ourselves. In fact, during rough winter days, I'm alone on the waterfront for many noon walks. I appreciate all the improvements that have made this viewtiful city that much better -- and pity those who can't let go of their agendas and see the beauty of our evolving city for themselves/DFO.
Thoughts?
---
---