Mon., June 23, 2014, 8:18 a.m.
EOB: Thorpe's Exit Confirmed
Embattled former Idaho Republican Party Chairman Barry Peterson, who maintains he's still the party chairman, confirmed Friday that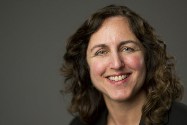 he's changed the locks at the state party offices and that party executive director Trevor Thorpe is no longer with the party. That leaves just finance chief and office staffer Mary Tipps, who started a month ago, on the state party's paid staff. "The staff is composed of two, and three or four volunteers," Peterson said. "And Trevor is going to pursue his master's degree. Two weeks ago or maybe even three weeks ago, he told me that within a week or so of the convention, he wanted to head out for his master's degree, so that did happen." Peterson said he had the office locks changed "for security reasons." He said over the years, through many changes, it had become unclear where all the keys to the offices were, so he decided "that it would be just as well to have things be where we knew where all the keys were. So we did that, just for security purposes"/Betsy Russell, Eye on Boise. More here.
Question: So what silliness from the Idaho GOP do you expect this week?
---
---