Mon., June 23, 2014, 9:16 a.m.
Hall: The Heart Break Of Handwriting
Note that I am writing this in perfect letters supplied by my computer. Be grateful I am not using what is known as "cursive" or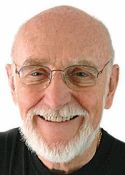 "handwriting." Those of us who have long been humiliated by inept longhand writing should be grateful that cursive is being pushed aside by keyboards. I can barely write in legible swirling ways that link all the letters together. I am not a physically artistic person. I can enjoy other people's visual skills, but I can no more express myself in squiggly writing than I can sing or draw in ways that are pleasing to other human beings. The public schools of my childhood required me to make a fool of myself using letters all lashed together in ways that quickly turned sloppy. Longhand writing was a skill that made artsy folks look great and the rest of us look hopeless. Forcing visual and musical skills on people born without them results in miserable personal failures/Bill Hall, Lewiston Tribune. More here.
Question: I have good handwriting. How about you?
---
---