Forgive Idaho's largest school district for feeling the need for a new identity. It is a Meridian School District in name only. The sprawling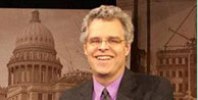 suburban district draws its 36,000-plus students from not only Meridian, but Eagle, Star, sections of West Boise and a sliver of Canyon County. And what about its legal name: Joint School District No. 2? Um … no. "The legal name is simply too long to use in regular conversation — no one is going to spit out 'Joint School District No. 2′ … and it doesn't really communicate anything meaningful," district spokesman Eric Exline told Holly Beech of Meridian Press. Hence a rebrand, approved by the School Board Tuesday night: West Ada School District/Kevin Richert, IdahoED NEWS. More here.
Question: Which brand makes more sense to you — Meridian School District or West Ada School District?