Thu., June 26, 2014, 1:02 p.m.
Camp Fire Zeal Attracts Scholarships
Riley Ball's lifelong involvement with Camp Fire recently helped her earn a $2,500 college scholarship. "I was basically born into Camp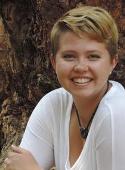 Fire," she said. "My mom was a Camp Fire kid." In fact, her mother, Tracy Taitch, turned her love of the organization into a career. When Riley was born, Taitch was serving as a district director. In addition, she served as Camp Dart-Lo director for 15 years before retiring in 2007. Ball's earliest memories involve Dart-Lo. Located on 51 acres along the Little Spokane River, the day camp offered endless opportunities for fun and exploration. "I was there every weekday during the summer since I was months old," she said. "It's my home"/Cindy Hval, SR. More here.
Question: Were you ever a Camp Fire kid? A Scout? What did you learn from your experience?
---
---