Thu., June 26, 2014, 9:04 a.m.
Trib: Mr. Labrador's 'Funnest' Day
Washington Post columnist Dana Milbank says California's Kevin McCarthy "clobbered" Idaho Congressman Raul Labrador in the race for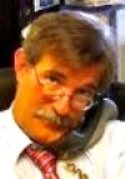 House majority leader. No count emerged, but the race was deemed so lopsided that the Washington media gravitated toward a real contest - who was going to replace McCarthy as whip. They could see Labrador losing people who disagreed with his Tea Party proclivities. "If the job of the majority leader were to get everybody to vote no - well, then the other guy would've won the race," Rep. Charlie Dent, R-Pa., told Milbank. Then he forfeited some of his allies on the right wing. Some, like Rep. Steve King, R-Iowa, called him squishy on immigration because the Idaho Republican had at least contemplated a reform bill/Marty Trillhaase, Lewiston Tribune. More here.
Thoughts?
---
---