Mon., June 30, 2014, 1:02 p.m.
Ehlert: Tea Party Won't Take Wheel
Politics would not exist without passion, and so I congratulate Adam Brandon, the executive vice president of FreedomWorks, for bringing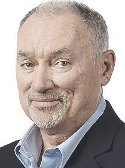 it to his work. He represents a Washington D.C. -based "grass-roots service center to a community of over 6 million activists who believe in individual liberty and constitutionally-limited government." But some of his extrapolation this week during a National Public Radio panel discussion about primary results took politics and passion on a one-way trip to implausible. Brandon suffers from what the late pundit Art Buchwald used to call Potomac Fever. A big supporter of Rep. Raul Labrador in his failed bid to become the U.S. House majority leader, Brandon believes the tea party is well on its way to taking over the GOP - like, in the next decade/Opinion Editor Robert Ehlert, Idaho Statesman. More here.
Question: Do you think the Tea Party is in ascendancy/decendency nationally? In Idaho?
---
---