This is how the baby arrived a generation ago: A call in the night - the parents-to-be were on the way to the hospital. Mama was wheeled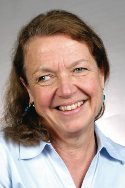 into the delivery room attended by doctors and nurses all dressed up in their blue and white sterile outfits. Family members gathered with the soon-to-be-dad and spent the night in the hospital waiting room, drinking stale coffee until the doctor in his sterile uniform came out of the sterile operating room and said all was well. This is how the baby arrives today: I was conducting an interview, talking about cows and fences and manure, and I got a text from my son: "Contractions started at 3 a.m. We're at the hospital now. Go live in a few hours"/Kathy Hedberg, Lewiston Tribune. More here.
Question: How has the digital age changed the way your family announces news of a new baby?