Mon., June 30, 2014, 3:26 p.m.
Peterson Looks To Otter For Help
Embattled Idaho Republican Party Chairman Barry Peterson is calling for both sides in the rift in the party to agree on a single date for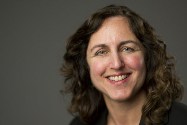 a Central Committee meeting - currently, Peterson's called a meeting for Aug. 9, while others who contend he's no longer chairman have called the meeting for Aug. 2. "I scheduled the August 9 date because August 2 interfered with a 40-year tradition in my family," Peterson said in a news release. "However, a single meeting set for a mutually-agreeable date can be planned for July or August." Peterson said he was calling on GOP Gov. Butch Otter to "use his leadership position to insist that one meeting be held for the purposes of reuniting the party"/Betsy Russell, Eye on Boise. More here.
More Eye on Boise posts today:
---
---