Mon., March 3, 2014, 8:54 a.m.
Costello: Campus Carry? No Big Deal
If the Idaho Legislature shows some good sense, as well as some courage, and allows concealed carry permit holders to carry their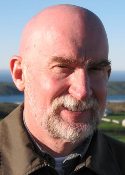 firearms on campus, the most likely result will be absolutely nothing. Concealed carry permit holders carry firearms all over Idaho every day without incident. And there is no reason to expect a different result on a college campus. Fear mongering in the Idaho Senate aside, honest, sane, law-abiding Idahoans carrying legally concealed firearms on a college campus will go by unnoticed. Sen.Elliot Werk, D-Boise, revealed the intellectually vacuous depths that liberals will plumb when attempting to rally hysteria against the Second Amendment. He fancifully predicted that suicides would go up among Idaho's college students/Michael Costello, Lewiston Tribune. More here.
Agree/disagree?
---
---